Jimmy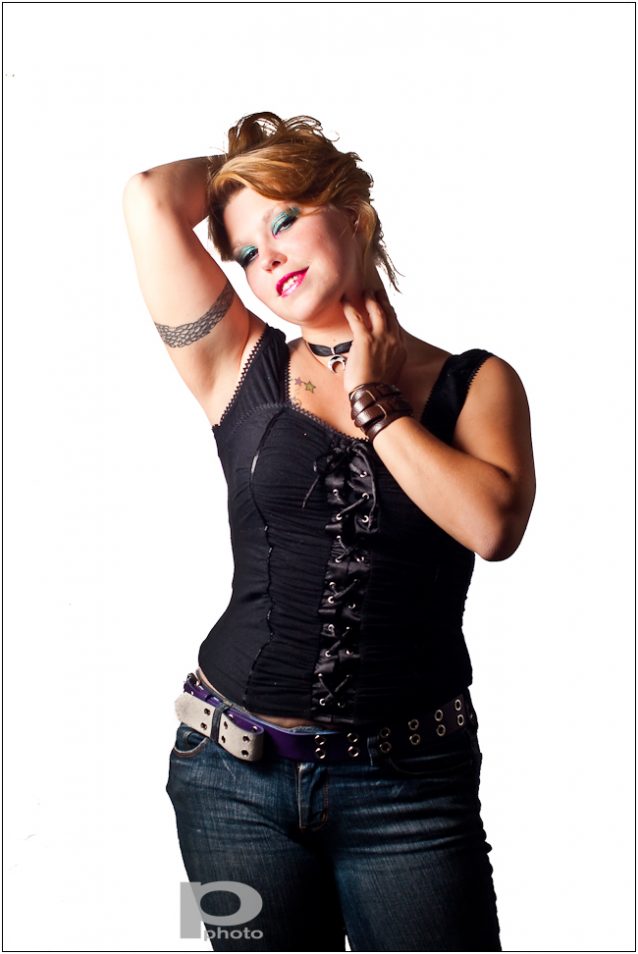 I met Jimmy through some mutual friends recently, and she's been nothing but awesome since.  She asked me to do some headshots for a project she's working on, and of course I agreed.  She's a pretty laid back person, not your typical girlygirl, and as a result is a blast to hang out with.
After we got the shots for her project, we just goofed off for another 20 minutes or so and snapped off some frames.  I like this girl, she has a really great sense of expression, and is just very fun to work with.
These shots were taken out at Ivan's house (his garage).  Where it was extremely warm.  Key was the brand new LumoPro LP160 flash fired full blast through a Westcott 60″ shoot-through (both of which I've had for a month and hadn't used until this day!).  Lit our backdrop from behind with my old Minolta flash firing through the sheet to help eliminate shadows to create the pure white background.  Camera was f/8, 1/200th @ISO100.