Procrastination report: Ides of March edition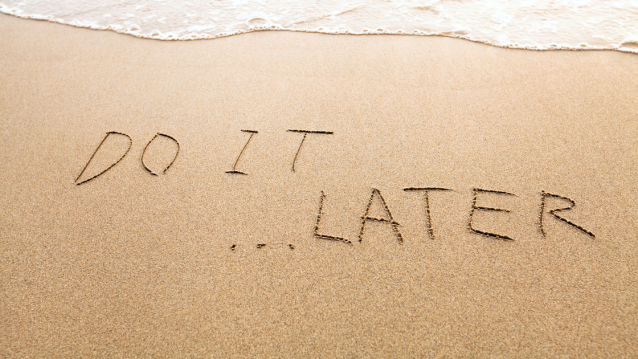 Hey there everyone, welcome to a record-setting second post in 2020!  Last month I made an attempt to get back into the swing of things here and meant to follow up a week later.  Well, looks like that ended up being four weeks-ish, but that's okay!  At least we're not going more than a month without a post, at this rate!
So, why the delay? A few reasons, I suppose.  Mostly the fact that I've actually been trying to get work done on more impactful projects.  And I've actually been making progress! I'm still basically backlogged at least a month on things, but that's really because, and I can't stress this enough, I'm still very lazy and enjoy watching TV and YouTube.  But there's nothing wrong with that, right?  Especially since, as of a few weeks ago, that's all that many people around the world are doing.
Stay the f$ck home (and be productive!)
Yeah, most of the world is shut down (or at least it should be) thanks to the coronavirus.  I'm very thankful that I still have a job to go to, however, so I don't have a bunch of downtime to work on other projects at home.  But like I said, thankful!  And I've been seeing an astronomical spike in traffic over on Creatorbeat, particularly on the posts related to live streaming cameras and other related posts.
On that note, I actually got two new posts published on the site this week, a short live-ish article finding alternatives for live streaming equipment that isn't being shipped any time soon, and the long-delayed guide to choosing the best audio interface for live streaming.  It's been sitting around the drafts folder for a while, but I finally got it fleshed out and finished.  Now that I have published articles on cameras, lighting, mics, audio interfaces, and the general how-to process, I think I have put together a pretty robust resource for people trying to get into live streaming.
But, I'd rather be disc golfing
There's also been a bit of progress with Sacramento Disc Golf, in the sense that I have footage from a tournament a while back that needs to get edited, along with some new footage from the last week highlighting some new putters I finally ordered from Infinite Discs.  I also have an unopened package from Big Hero Discs and a PDGA new member package that I'd like to open on camera, but I haven't been able to get things set up and do that.  Any downtime has been mostly reserved for Creatorbeat projects.
That, and my office is a mess right now.  Filming anything in there would be a pain in the ass, and look terrible.  I finally got some headway made last night, but my desk is still a cluttered catch-all, and that's next on the list.  I could film in our living room, so at least there's that.
But I suppose the real reason I'm procrastinating there is that I'm just self-conscious about being on video.  I know there's a bunch of things that I'll most likely get ridiculed for, and it's just really tanking my desire to even do it.  I want to, but I just don't know if I can handle the comment section haha.  But I know I should just suck it up, accept the fact that it's going to be tough, and just move past it.  That's the only way I got any footage of my first putting session with the new putters.
So yeah, I have tournament weekend footage, putting footage, and then two other things to shoot for the disc golf YouTube attempt, and I'm hoping to get that done this week.  To what end, I'm not sure–it's not like we can reasonably expect to go out and shoot a bunch of disc golf footage with the current stay at home order, especially since the parks are now shut down for the most part.  But, I should still do it.  I should also get some blog posts put up finally.
Eh, now I'm just rambling in my brain as I type and not really saying anything worthwhile haha.
Priorities, priorities…
What I haven't made any progress on, however, is AdventureWP.  With the desire to get Creatorbeat content up sooner rather than later, the new blog has definitely taken a backseat to pretty much everything else.  It's just a matter of time, and I'm looking forward to getting more content published soon, but it's definitely the least established of my current projects and therefore receiving the least amount of focus.
Honestly, this whole month has been just an exercise in distractions, pulled focus, and random stuff.  Aside from the pandemic panic, it's just a bunch of weird random things here and there that have been throwing plans off.  My Asus gaming laptop started freaking out–not charging, shutting down while under CPU load, etc.
Who have I become, and why am I now an Apple sheep??
I didn't want to get caught without a laptop if it suddenly failed, so I bought a new 16″ MacBook Pro.  I've already made the jump from Android to iOS last September–iPhone 11, Apple Watch Series 5, iPad Air, went full-send on that–so it made sense to get back to macOS.  I still have an old Core 2 Duo pre-unibody Mac Mini in a drawer somewhere, and I've missed macOS a bit, so I ended up going fuller-send and getting the new MBP.
And to be honest, I'm really pleased with it.  Just the fact that I can use it off the charger and get basically full performance out of it is a godsend.  My Asus would throttle down to well below 2Ghz on battery and would last basically an hour.  The ability to work for several hours at full power at reasonable brightness with a larger display and a pound less of weight?  Freakin' sold.  I hated the fact that I liked my iPhone as much as I did (and still do), and I'm feeling the same way about this 16″ MacBook Pro.  But it's sure the right decision for me.  Not like I game anymore much at all, so it works.
But I've been spending a lot of time trying to get migrated over to the new machine and figuring out application solutions.  I forgot that Mailbird doesn't have a Mac client.  Boo.  So now I have to find a good macOS desktop email client.  And I'd like to have one for iOS and iPadOS as well.  Honestly, this whole issue a lot to get into, so I'm just going to skip it.  It's really just the fact that I've burned a lot of time with switching that I could have been working on actual progress that I'm trying to convey.
Now that that's figured out…
But things are almost entirely switched over, so, on to that actual progress!  And with all of our trips and plans effectively canceled from this weekend through most likely May, it'll provide plenty of time to actually make some progress.  As long as I'm able to keep my focus, keep pushing forward even if it's 20 minutes at a time, then hopefully I'll have some more news by the end of April.  Maybe I'll even post here more than once a month.
I have a few Creatorbeat ideas that I should probably get working on as well as some AdventureWP stuff.  But my next main goal is going to finally get some of this Sacramento Disc Golf stuff done, both on the video and blog post sides of things.  So, we'll see how that goes, but that's the immediate short-term goal for now.