Natalie – Farewell, we'll miss you!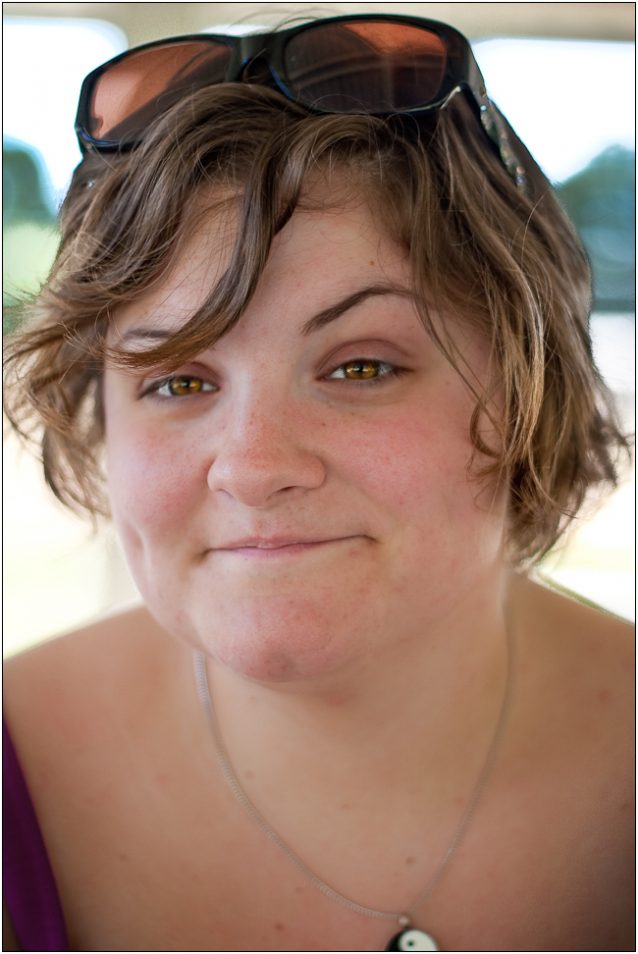 I'm lazy, and forgetful, I know this.  Also, despite having a new Mac Mini, I still HATE editing photos because it's such a sloooow process.  After playing around with V's 24″ iMac the other day, I'm TOTALLY buying one.  Or a 17″ MBP, not sure which.
Either way.  This was taken about two weeks ago at Natalie's going-away BBQ out in Orangevale.  Ms. Natalie is leaving the valley to go to Humboldt State University and pursue her dreams in the medical field.  While I'm sad to see her go, I'm glad that she's getting out into the world on her own, and of course that she's going for such a great reason.
I got a decent handful of pictures that day, and had a good time as I shared this moment with her and her friends and family.  This is probably one of my favorites from the day (at least not counting the ones where she's making a silly face–par for the course with her).
Hope all is well up in the Lost Coast Natalie!