Cyber Monday Sale!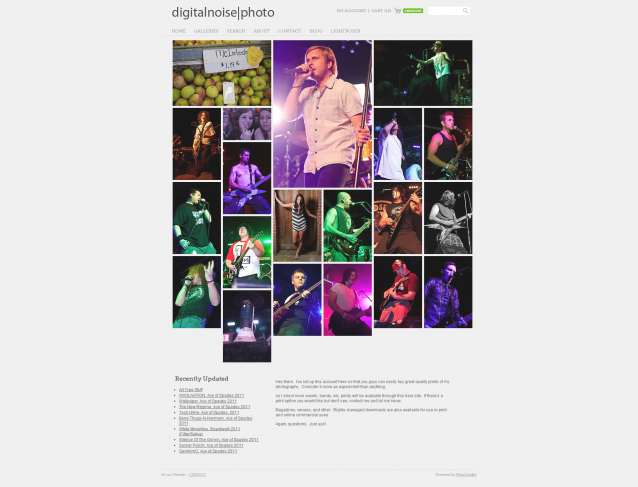 It's the Monday following Thanksgiving, and nowdays that means that it's Cyber Monday–Black Friday's online (and much more calm) counterpart.  With that being the case, I thought I'd take the opportunity to discount my photography prints.  There are standard prints available in all sizes, and recently I've added canvas wraps to the store.  Those are my favorites, I love the way they look and I despise framing, so, bonus!
If you head on over to http://digitalnoisephoto.photoshelter.com/, you can use the coupon code CM2013 to take 30% off of your order.  Not a bad deal.
While most of the images up there are from shows, the gallery called "Art Type Stuff" is non-shows, non-portraits, and has some of my more favorite images like the photo of Memphis May Fire's Matty Mullins' microphone taken just before their set at the All-Stars Tour a few years back.
Just remember, this coupon code will expire within a few days, so don't wait.  If you have any questions, let me know!