NYE: My Crew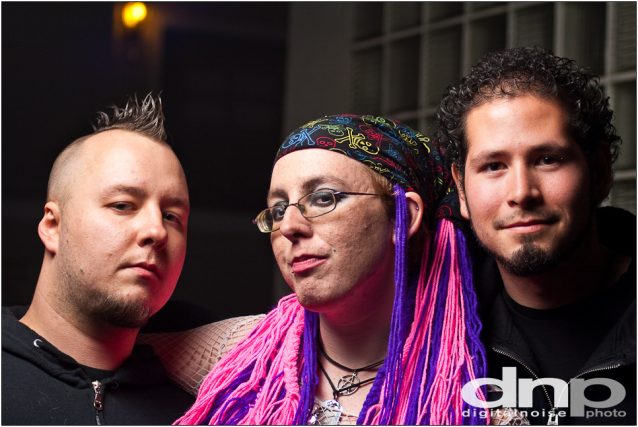 New Years Eve this year was pretty fun.  Unlike the last few years, I spent it out, spent it drunk, and spent it with plenty of friends, both new and old.  Also brought my gear.  Unlike the last time I brought my gear down to Ivan's, I didn't break anything this time.  Thank god.  So I while to go before midnight, I brought out the gear, set up a light, and started taking some pics.
I think this is the most appropriate photo as a NYE photo, as me, Ivan (left), Krissy (center), and Luke (right) were in it together the whole night.  The party literally started and ended with the four of us.  And they're some of my best friends.  I've known Ivan for many years now, however only met Krissy several months ago, and Luke within the last month or so.  That being said, it was great to spend New Years Eve with them and the other menagerie of people we had out in midtown.
Strobist info: a single Minolta Auto 118x at a 45/45 angle camera left, with the Canon 70-210mm f/4 shot wide-open, triggered by Cactus v4 triggers.