Jen – Boudoir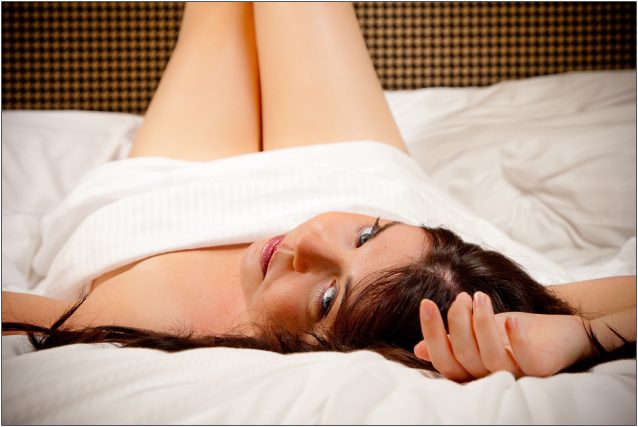 A while back, Jen asked me to do a shoot for her.  She said she wanted some boudoir-style photos, and I said two things in response:  "Sure!" and "Fair warning – never have done a boudoir shoot before."  Once that was said, we began planning the shoot.  I ended up renting a suite at The Citizen Hotel (@thecitizenhotel), and got to work.
It was definitely a fun experience, and learned a lot in the process.  Worked with small flashes in a fairly small area (I probably overlit it by a lot), and ended up going for more of a clean look rather than the typical boudoir style of either very dark dramatic lighting or soft, blown out wraparound light.  Whether that's a good thing or a bad thing, I'm not certain yet.  But I definitely like what we came up with, and Jen was a rather fun to work with, especially since she's a photographer herself.
This was shot with the Canon 24-105mm f/4L.  Camera was at 1/200th, f/5.6 @ ISO100.  Lit with a 580 EX II at probably 1/4 power through a 60″ umbrella at camera right up high as a main, and the LP160 almost directly to the left of her up not quite as high set to probably 1/8th power through the 43″ umbrella.
More of these photos are at my Facebook page at http://www.facebook.com/digitalnoisephoto.