Solo Flight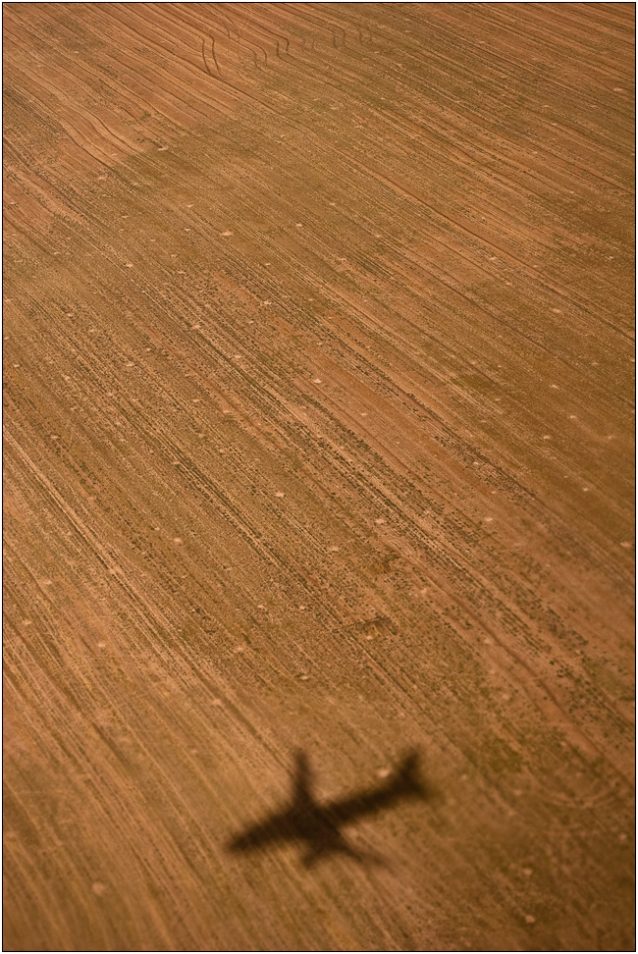 I just got back from a nearly week-long trip out to Nebraska to see a long-time friend.  Also, the second time I've ever flown (both times to see the same friend).  Definitely the first time I've gone this far away from home.  Exciting times, despite the fact that the end destination was Nebraska.  I had to fly into Denver and then take the three hour ride out to Imperial, NE.  All in all, it was a good trip.  New sights, new people, and a good amount of time spent with someone I haven't seen in nearly a decade.
This was kind of a half-blind, half luck shot out of the window behind me.  Framed it through the eyepiece as well as I could without getting my eyeball pressed against it, clicked the shutter, reviewed it, and somehow got exactly what I was aiming for.  As you could probably tell, we were coming in on our final approach into Denver International.  Which by the way, is a pretty slick airport.  Not that I've seen many, but I just liked how it was laid out–very easy to navigate for an airport noob like myself.
Either way, I like this shot.  It kind of speaks to me in a way, and also is a bit indicative of how I'm feeling right now.