Murderdolls – Ace Of Spades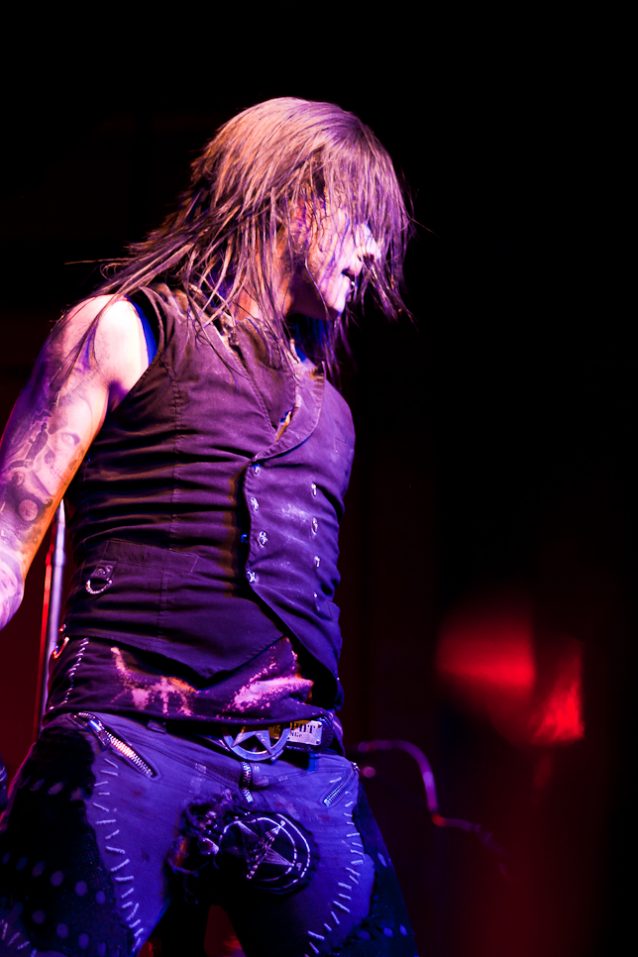 My buddy Josh's band Misamore had scored a pretty cool second show for the band, being main support for Murderdolls at Ace Of Spades a few weeks back.  Murderdolls is Slipknot's Joey Jordison's sideproject where he plays guitar.  This photo is Wednesday 13, the singer for Murderdolls.
I'd only heard a few songs from Murderdolls before this show, but I enjoyed what I heard.  Didn't know what the show would be like, but it turned out to be really damn good.  The band was quite on point, and the crowd was really into it–albeit it was a small crowd, but a fierce one.  Unfortunately, I could not get pit access, so I had to shoot from the crowd.  While most of the shots were pretty useless, I did get a handful of good ones; Ace Of Spades even put some of them up on the Ace Of Spades Facebook page (haha.  That rhymes!).
All in all, had a good time with a new friend, and got some decent photos while supporting an old friend/band, Misamore.