Misamore – Ace of Spades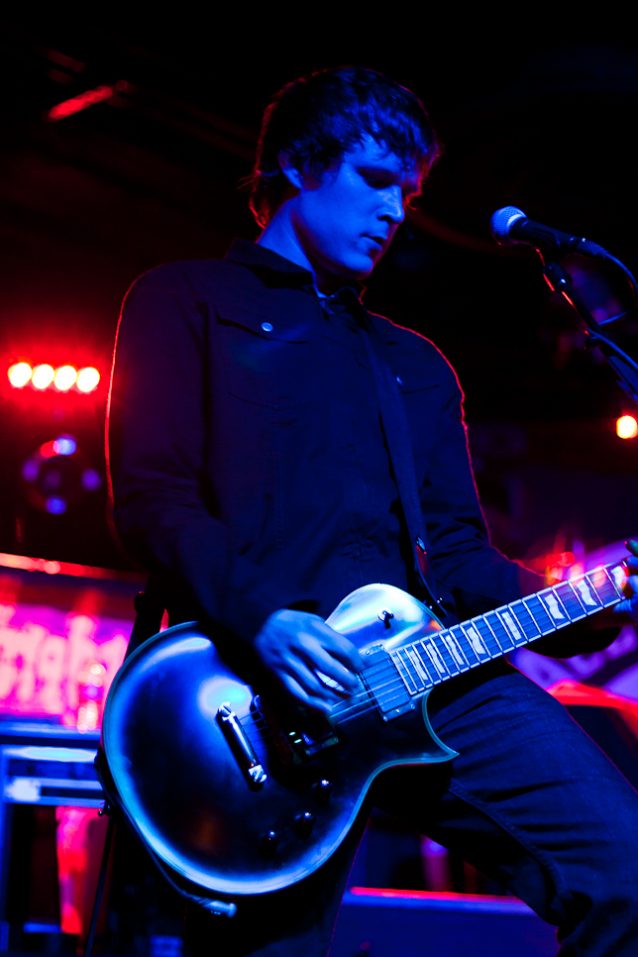 My buddy Josh's band Misamore had scored a pretty cool second show for the band, being main support for Murderdolls at Ace Of Spades a few weeks back.  Murderdolls is Slipknot's Joey Jordison's sideproject where he plays guitar.  Misamore is a band that has been in a long time coming through various lineups, attempts, and a LOT of effort on Josh's part–I was even in the band for a very short period of time several years ago.  The band has changed musically a lot since then, but still retains the technical proficiency and songwriting that he excels at.
They put on a great show, and I had a blast finally being able to see and photograph them.  Unfortunately their set got cut short when Mike's bass rig suffered a brown-out and wouldn't turn on again for a while.  By the way, Mike is an AMAZING bassist, I'm glad that they got someone so damn good to round out the band.
This is a shot of Josh doing his thing on stage.  Be sure to go pick up a copy of their debut album, hit up their facebook page for more info.