Concerts In The Park – The Dreaded Diamond 01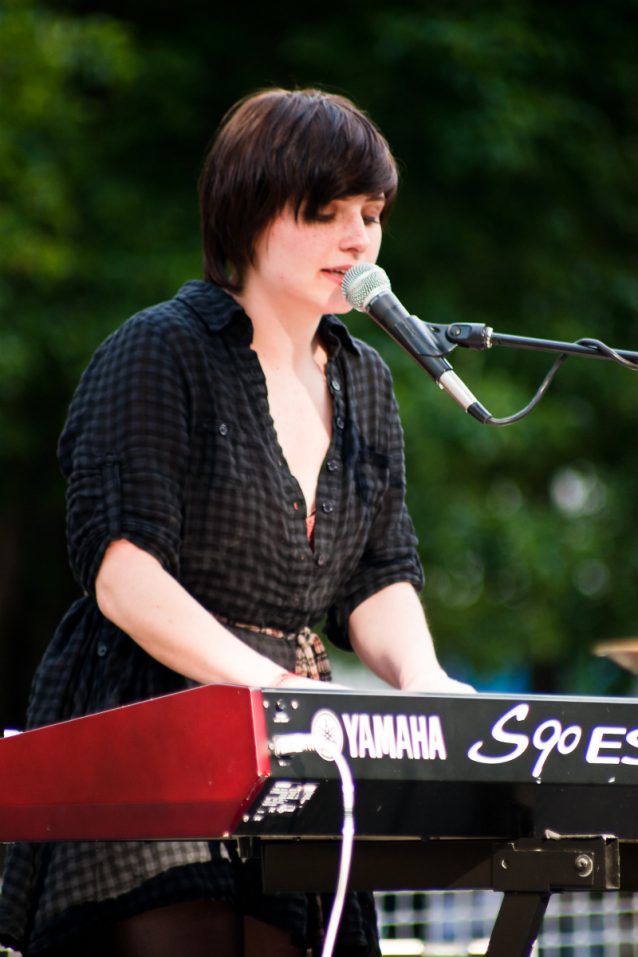 Two Fridays ago I went out to Downtown Sacramento's Concerts In The Park on assignment to shoot Agent Ribbons for their welcome-back show.  Agent Ribbons was a Sacramento favorite before they relocated to Austin, TX–a very fitting locale for this band.
The opening act of the show was a brother and sister duo, The Dreaded Diamond.  Juli on keys/vocals and Tyler on drums.  As they started playing, I started shooting; it's been ages since I've shot at Cesar Chavez Park, so it took me a while to get dialed in.  But the whole while I kept thinking "These two are really, really good!"  Not normally a style I'm down for, The Dreaded Diamond definitely took me by surprise, and I enjoyed the set so much that when after the show Tyler popped up through the crowd and appeared in front of me, demos in hand, I instinctively whipped out a fiver and bought one.  Money well spent.
The rest of the show was equally great, and more photos of the show will trickle out slowly.  As I said, this was on assignment, and once that magazine is published, I'll upload more, but until then, the flow will be restricted a bit.  Just keep an eye out, and in the meanwhile, go listen to The Dreaded Diamond.