Liz Enthusiasm | Freezepop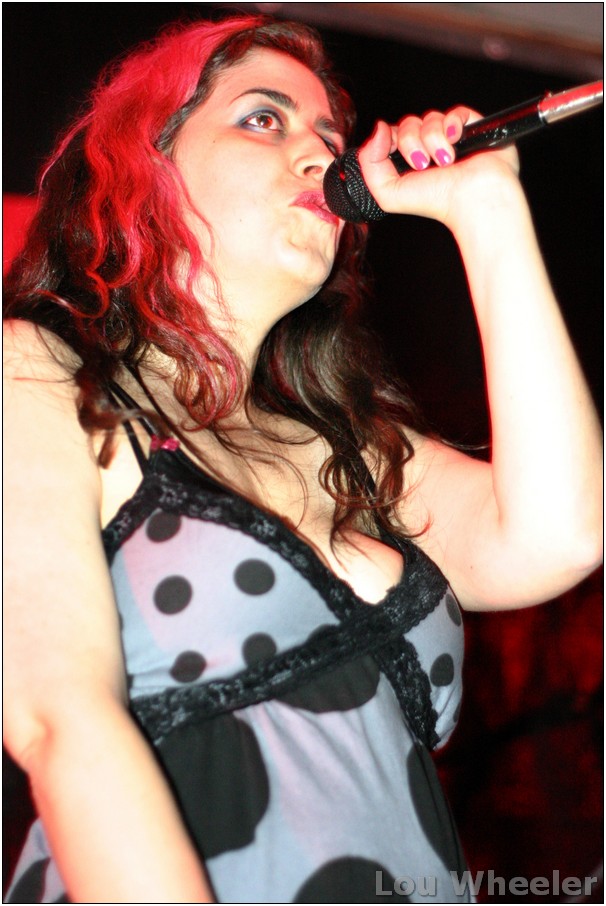 I love Freezepop, they've got a really creative, unique sound, and put on an amazingly fun and upbeat live show.  I was lucky enough to see them in about March, 2007 if I remember correctly, and put on a great show at Club Trauma here in Sacramento.
It's been two years, and I still have yet to do anything with the set of images from that night, other than a pic here and there.  The shoot didn't come out too great, with either very harsh light, or not enough light, but there were some okay ones, here's one of them.