Steve's White iPhone 4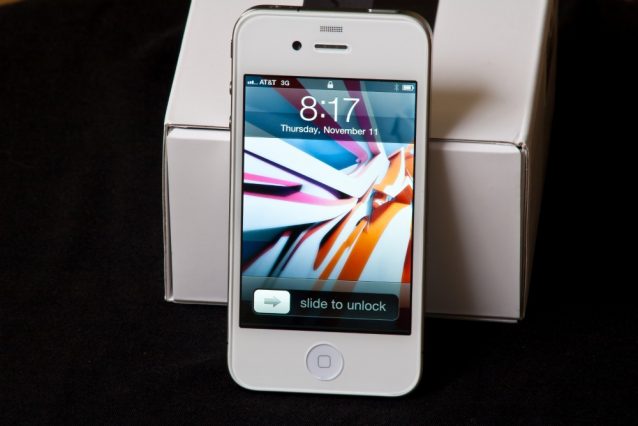 Steve managed to snag himself a white iPhone 4! Well, not really. He actually had his black iPhone 4 modified it through iFixDirect, who now offers color swaps for the iPhone 4.  Looks pretty damn good to me, even the headphone jack and dock connector insides are white.  Full swap, using OEM parts no less.
Shot with two LP160s through umbrellas at full power.  Camera at 1.6 seconds, f/16, ISO 100.  Long exposure time was to get the screen visible at a decent level.  Tripod mounted and remote triggered the camera.
The rest of the photos are available over at Steve's Facebook page (probably only visible to friends).  I'm also tagged in them so you can see them on my Facebook page too.