My Time's Gone By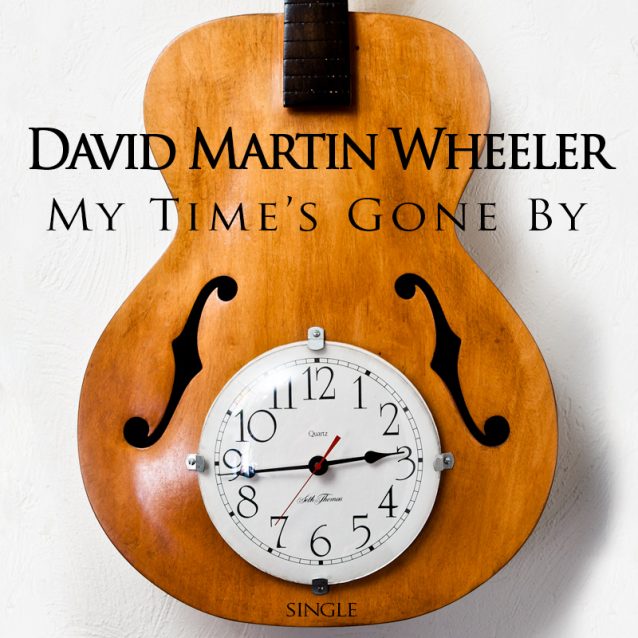 Those of you who know me personally know that I'm a musician, largely in part because of my dad, who has been playing music longer than I've been alive.  He's been a working musician for decades, playing in bands, trios, duos, and for the later 20+ years as a solo musician.  Mainly playing events for hire, he would perform popular country, rock, and blues songs–just him, a guitar, a PA and a drum machine.  But aside from the stuff that "paid the bills", he's always been a songwriter.
"Three chords and the truth…  Or dick jokes."  Okay, so he didn't say exactly that, but the same phrase has been worded several different ways.  He has an interesting knack for writing a heart-warming ballad one moment, and then coming up with something that's just wrong–but in a humorous way!  This is a man who received a "No Thank You" letter from Dr. Demento, citing his submission years and years ago as "…  just too demented…"
Yeah…  That's my dad.  Granted, that was probably before I was born (or just after), and things have gotten much more raunchy since then, but the achievement still stands as pretty awesome to me.  I grew up around songwriting–sadly, that lyrical touch didn't progress to me.
He can't play guitar anymore due to health reasons, but it hasn't stopped him from making progress.  He just recorded a single with Bruce Turgon out at After Hours Recorders in Redding, CA, of a song that was in one of the last batches he wrote.  Excellent players on the album, including Bruce (former bassist for Foreigner), Scott Joss, who plays fiddle for Merle Haggard, and of course John 'Ace' Otten, who was an early influence to me in a band called Solar Face (along with Mike Mathis, two very awesome dudes).
So, the song is called "My Time's Gone By".  Give it a listen, if it interests you, it's available for purchase (obviously).  His other full-length album, "David Martin Wheeler Sings Where Most People Read – Bathroom Humor" is also available for digital download.
Oh yeah, the album artwork…  This is a clock guitar that my dad made years and years ago.  It just sits on the wall now, stuck at the time that the clock died at.  I shot this with a shoot-through as the key and a LumiQuest SB-III bounced off of the rough stone wall to the left to fill in the bottom.  I think it came out pretty decent, and I can officially say that this is my first CD cover shoot.  How appropriate that it's for my dad.
Love you, Dad.