The Plan – The Slammers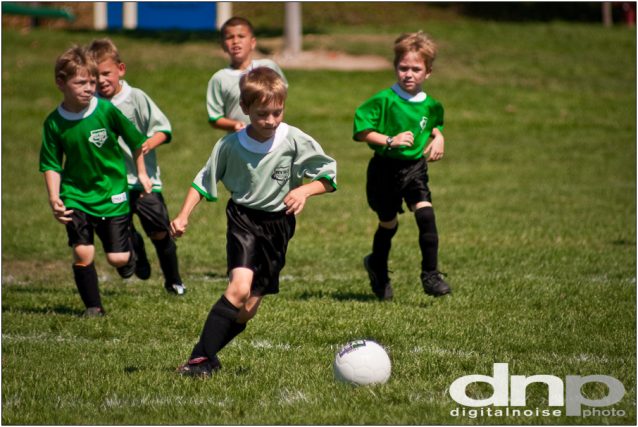 View the slideshow for The Plan – The Slammers
Update – Interested in buying a print? Photos from this set are now available for sale, with a ton of printing/framing options!!  I've never put any prints up for sale before, so this should be interesting.
This Saturday I did my first shoot for The Plan.  My boss invited me out to shoot his son's soccer game, get some cool pics for him and family etc.  It was pretty fun, albeit hot outside, but fun.
I've never shot any sort of sports before, so it was a learning experience (as well as a reason to finally buy the monopod I've been wanting to try out hehe).  The closest to sports I've shot is concerts.  Which actually the two are pretty similar, with the exception of a much smaller level of predictability with sports of course.
So after an hour of shooting, and several hours of culling and editing, I've got a group of shots that I think work out pretty well.  Ended up trying some new tricks in Lightroom 2 and Photoshop CS4 here and there, and am starting to get a really decent workflow down.  The only downside is I did end up underexposing the shoot by a small bit, but luckily there was still usable data in the shadows.  That being said, I hate metering for broad daylight hehe.