Halloween – Creepy Jeff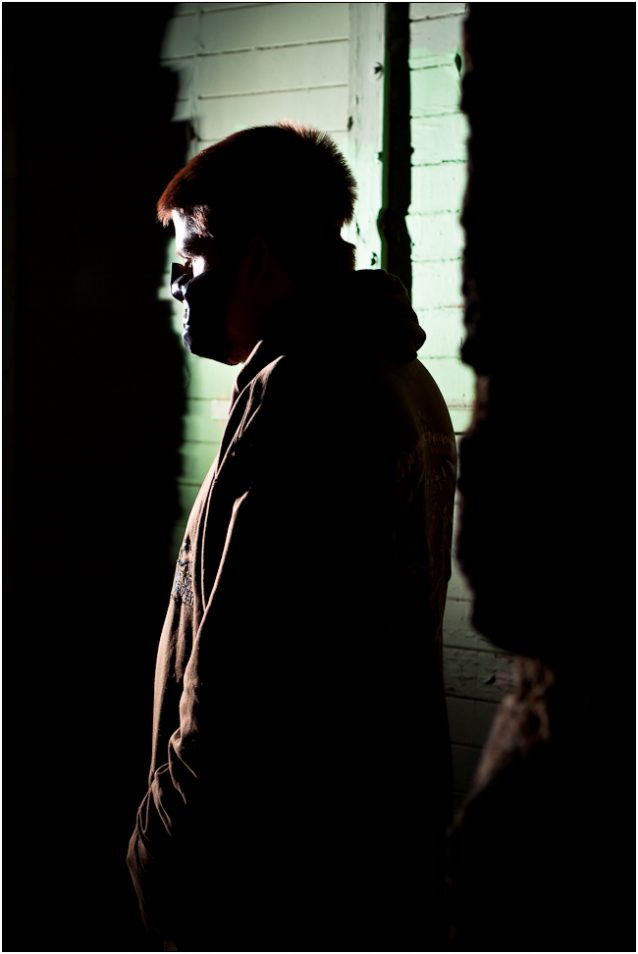 Here's another one that I posted on Facebook a while back, but never blogged…  Last Halloween, Jeff, Max, and I were at Melissa's for a Halloween party.  The three of us–at Jeff's insistence–went around the corner to the abandoned industrial buildings (where I shot the photos of Melissa recently) and did some creepy halloween photos.  This was one of my very favorites.
Don't remember the lighting details, but it was a single LP160 on a stand, bare, I believe.
I don't remember what sort of mask Jeff is wearing, it's been a while since we've discussed it.  If we're lucky, he might fill us in in the comments hehe.