Fallrise – Boardwalk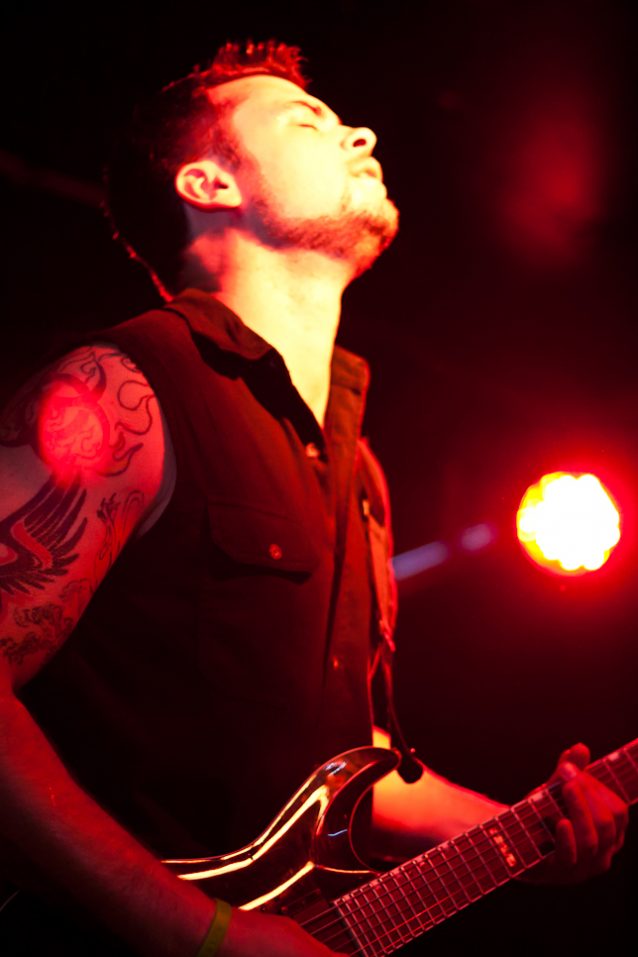 Went to go see my buddies in F1rst Class Citizen open for Taproot at the Boardwalk a couple weeks ago, there were a ton of bands on the bill.  Second up that night was a band called Fallrise, who were pretty sick.  And the drummer was a friend of the people I was at the show with, very cool stuff.
This is Gor, from Fallrise.  Got some good shots of him, and I like this one among the best.  Not the best technical photo, but The Moment is there.  You fellow musicians know what I mean, and this shot makes me feel it, makes me miss playing live (my last band's last performance was on this very same stage, and I was standing in this very same spot).
So I've got some cool stuff in the works at this point.  Some of it solidified, some of it extremely formative, some of it just random collections of thoughts and ideas.  But I'll be putting out some info as it becomes the right time.  Got some big shows going on, and I'll have the opportunity to photograph some pretty sick bands, so I'm stoked.